Imagine rolling out of bed and having an entire ocean within arm's reach…. Somnio Superyacht is preparing to bring the height of luxury to the water in its 222-meter, $550 million ship that will launch in 2024. The first official renderings of the Somnio design were released in late 2021 to showcase the options for the 39 customizable, full scale apartments on board. Each apartment may include but is not limited to: a personal kitchen, library, gym, indoor/outdoor dining spaces, private dressing areas, and a large living room space with 270-degree forward views. The intended destination for the ship is to explore the four corners of the globe. "Somnio will be the only residential superyacht in the world, and has been designed to exacting standards that are commensurate with a life of opportunity," noted co-founder and captain Erik Bredhe after the announcement of Somnio's launch.

Nautical glamor is embraced just as equally as sustainability throughout the ship, as Somnio values environmentally responsible interior design and clean-engine technology. The Somnio Superyacht features 6 decks, a whole host of top-notch amenities in each room, and world-class medical care and safety precautions. The yacht also will include a 10,000-bottle capacity wine cellar and coordinated tasting room, a premier selection of restaurants and bars, an onboard beach club with water-sports, and most exclusively: a lounge in the ship's bow for scenic views of every location.

The bespoke, elegant design will be a collaboration between Winch Design, Tillberg Design of Sweden and/ or Luttenberger Design, and Somnio's homeowners also will be able to bring their own ideas to the ocean floor with customized design for their apartments.

"Beauty may be found as much on the inside of Somnio as it is on the outside. Our owners will experience only the best, as is befitting of a yacht of this nature," Bredhe continued. The ocean-bound apartments are now available for purchase starting at $22 million. Opportunities to purchase are by invitation or referral only, in order to sustain a private, tightly guarded process. "Owners will share a truly unique lifestyle at sea," Bredhe said, "With a hand-picked crew and a never-ending global itinerary of carefully selected destinations and experiences befitting a yacht of this nature."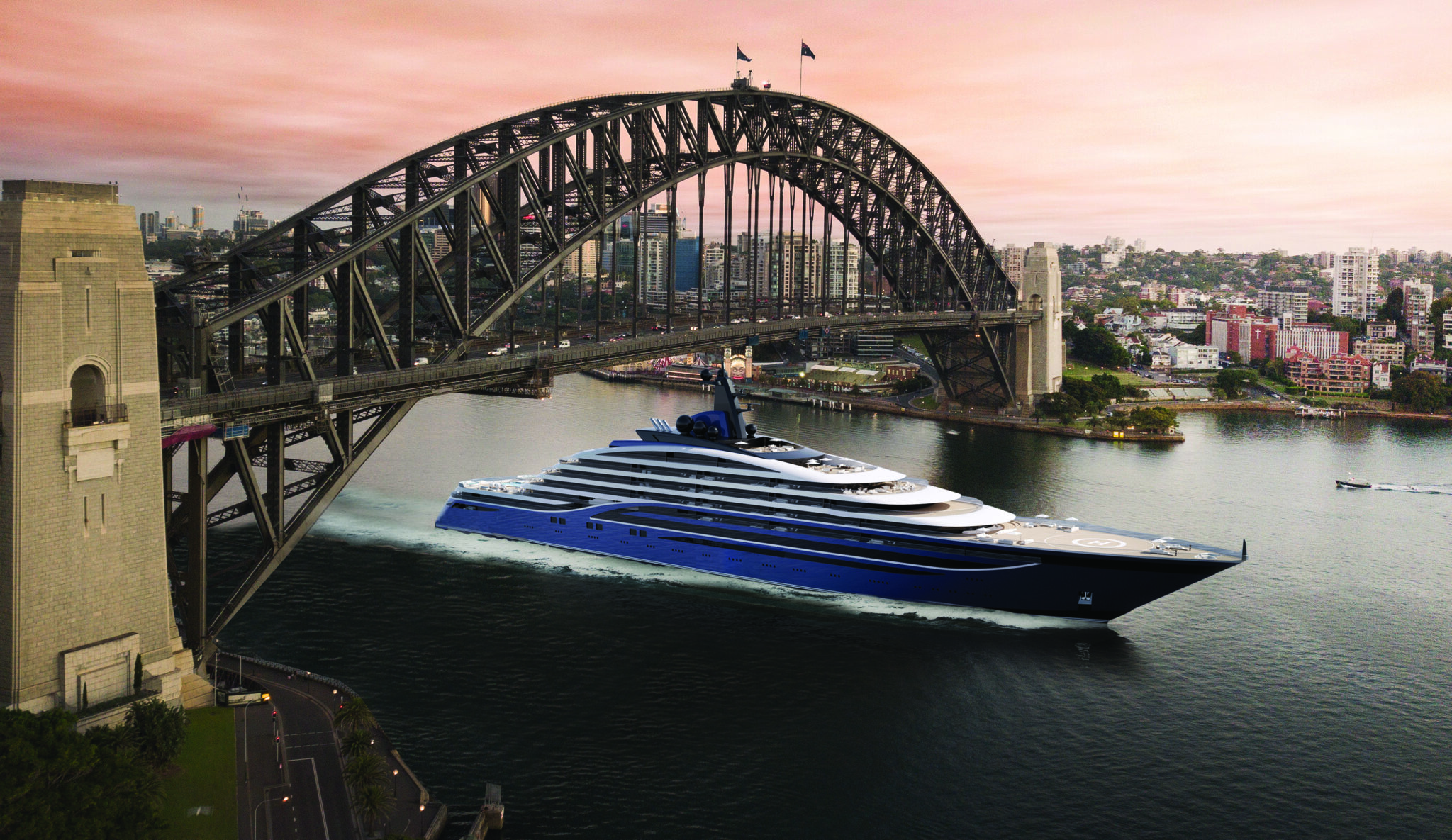 Article Written By: 2022 Coldwell Banker Real Estate LLC